Attention shoppers: Geotagalog 2.0 is finally (almost) here! Learn about 2.0β...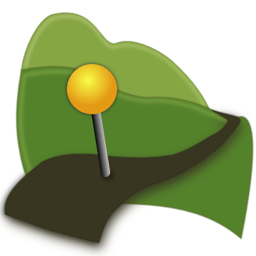 Geotagalog
Take full advantage of the Places feature in iPhoto '09 using a GPS logger.

Free demo only limits the amount of photos imported into iPhoto.
Universal binary, Mac OS X 10.5–10.6
Try the 2.0 beta instead! See details...
Let Geotagalog and a GPS logger do the hard work of assigning Places metadata to your photos. Why import ungeotagged pictures into iPhoto, when it's so straightforward to GPS-enable your favorite camera?
View tutorial with sample GPS tracklog
Features:
Geotags photos while importing them into iPhoto from a connected camera or card reader. It's also easy to geotag and import files/folders already on your hard drive.
Shows live photo location preview, with mouseover thumbnails, as you make adjustments.
Sets geolocation metadata to JPEG and several popular RAW formats without image quality loss.
Geotagalog's sophisticated automatic geotagging technology combines locations from a tracklog file with the pictures on your camera.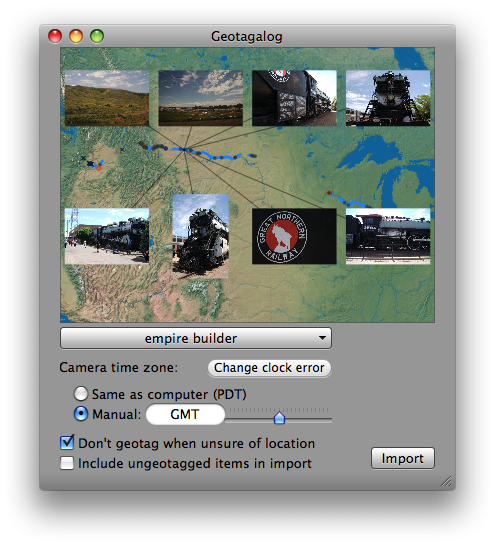 Direct support for many tracklog types:
popular NMEA 0183 logs (.nmea, .gps, .log, .txt)
GPX, the standard GPS Exchange format (.gpx)
Garmin Training Center course histories (.tcx)
FAI Gliding Commission flight recordings (.igc)
we gladly consider requests for new formats!